Hey! Welcome to Thursday Movie Picks where you get to share your movie picks for each topic presented every Thursday! Based on the theme presented each week, you can pick up to 3 to 5 movies and explain why you picked those movies! This meme is being hosted by
Wandering through the Shelves!
This week's theme is: Meet Cute!
Happy (Pre) Valentine's Day everyone! This week's theme is a good one as it discusses movies where characters met each other in a cute way! So, here are some movies that I've seen where a romantic couple met in a cute way!


I just loved the interactions between these two! I especially loved how they first met each other as it was truly adorable, especially with their "talk" about how different relationships regarding both men and women work out!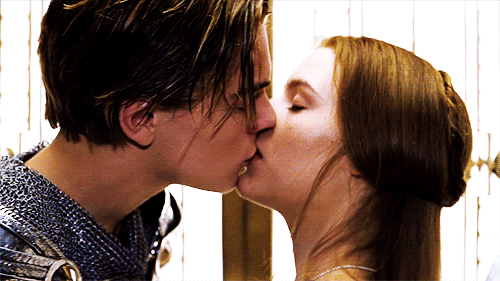 I remembered watching this movie way back in high school and I just loved the modern twist they took to the original story, while still having the characters recite the dialogues straight from the original story! I just loved the way that Romeo and Juliet met each other in this movie as it was quite cute and seeing a young Leonardo DiCaprio is a must!
Seriously, even though Jack and Rose's love story ends in a tragedy, they have one of the greatest romances in all of cinema! I especially loved the way that they met each other as they automatically had a lot in common with each other and I was easily swayed by their romance!