Hey! Welcome to Thursday Movie Picks where you get to share your movie picks for each topic presented every Thursday! Based on the theme presented each week, you can pick up to 3 to 5 movies and explain why you picked those movies! This meme is being hosted by Wandering through the Shelves!
This week's theme is: Femme Fatale!
Well, this week's theme is pretty interesting! While I do watch a lot of films that feature strong female characters. I rarely watched films that has a femme fatale, so here are some movies that I considered to be femme fatale!
Oh, and here's a definitely of "femme fatale" for those of you who are curious:
An attractive and seductive woman, especially one who is likely to cause distress or disaster to a man who becomes involved with her.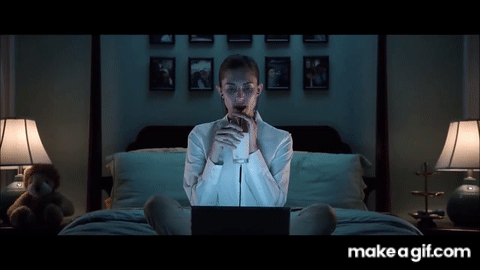 A young African-American visits his white girlfriend's parents for the weekend, where his simmering uneasiness about their reception of him eventually reaches a boiling point.
Love this movie! Anyway, I considered Chris' girlfriend Rose to be a femme fatale as what she does in this movie towards Chris is quite nightmarish and something that really defined femme fatale in the horror movie genre!
An exploration of the dark and miserable Basin City and three of its residents, all of whom are caught up in violent corruption.
A movie that I watched years ago and I loved it! Anyway, there are a lot of femme fatale characters in this movie, but the one character who stood out the most was Rosario Dawson's character as she plays a prostitute who's trying to protect a town from corrupted law enforcements.
3. Batman Returns
While Batman deals with a deformed man calling himself the Penguin wreaking havoc across Gotham with the help of a cruel businessman, a female employee of the latter becomes the Catwoman with her own vendetta.
No, not the Catwoman movie starring Halle Berry, but the Catwoman movie that stars Michelle Pfeiffer. Catwoman was quite a crazy femme fatale in this movie as she's seen playing games with Batman every chance she got!