Hey! Welcome to Thursday Movie Picks where you get to share your movie picks for each topic presented every Thursday! Based on the theme presented each week, you can pick up to 3 to 5 movies and explain why you picked those movies! This meme is being hosted by Wandering through the Shelves!
This week's theme is: Movies about Villains!
Now, usually most movies has us, the audience, looking at the events from the hero's perspective. But, what about those films that are about the villains? Well, I'm going to choose three movies that are about villains that I really enjoyed!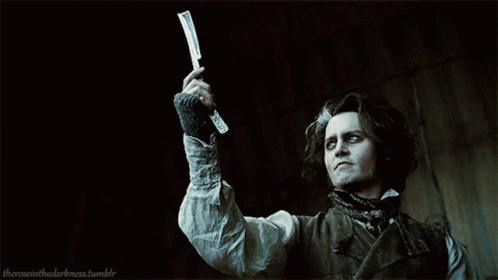 The infamous story of Benjamin Barker, aka Sweeney Tood, who sets up a barber shop in London which is the basis for a sinister partnership with his fellow tenant, Mrs. Lovett.
Wow! I have to say that this is Tim Burton's goriest film to date! The fact that the main character, Sweeny Todd, spends most of the movie murdering various people to get his revenge was really shocking to me! I mean, sure Sweeny Todd had a pretty tragic backstory that got him set on this path, but he still spends most of the movie murdering people.
2. The Shining
A family heads to an isolated hotel for the winter where a sinister presence influences the father into violence, while his psychic son sees horrific forebodings from both past and future.
Geez...I'm always mentioning this movie, aren't I? Well, that's because this movie's
AWESOME!
Anyway, I loved the way that the movie actually shows us just how a person goes from well-meaning to being a villain in a matter of minutes! While Jack didn't start off the film as a villain, the nightmarish events that happened in this movie is enough to make anyone a villain!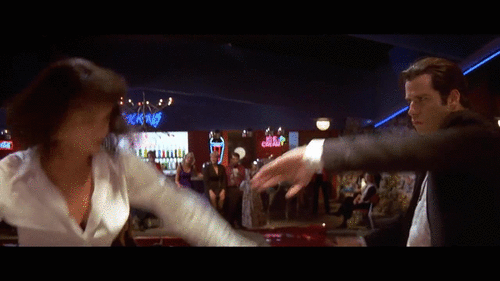 The lives of two mob hitmen, a boxer, a gangster and his wife, and a pair of diner bandits intertwine in four tales of violence and redemption.
It's been awhile since I last seen "Pulp Fiction," but I remembered loving this movie when I first saw it! Anyway, I honestly didn't know that the main characters were villains until it was pointed out that they are hitmen working for a gangster. Still love this movie's unique narrative though!