Hey! Welcome to Thursday Movie Picks where you get to share your movie picks for each topic presented every Thursday! Based on the theme presented each week, you can pick up to 3 to 5 movies and explain why you picked those movies! This meme is being hosted by
Wandering through the Shelves!
This week's theme is: TMP Television Edition: Revivals and Reboots!
Now, I often have a love/hate relationship with reboots, remakes and revivals since some of them can be good and do the original series justice. While others are horrible and they don't seem to understand why the original series was so great to begin with. So, here are a couple of remakes, reboots or revivals that I actually enjoyed watching!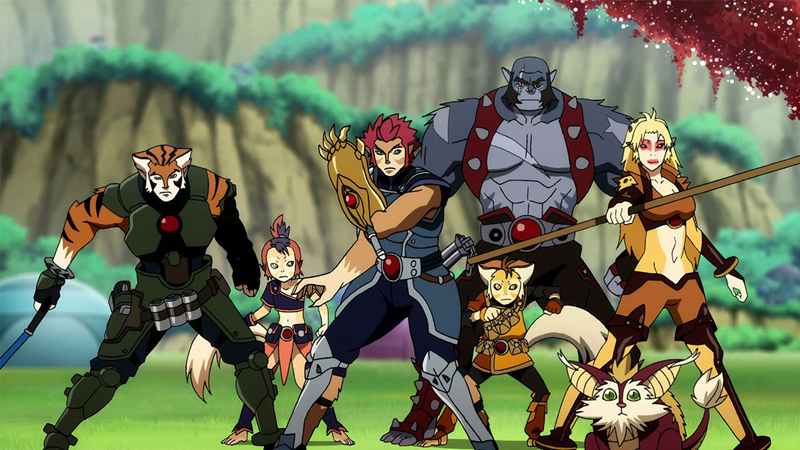 This is of course, the 2011 remake of the original 1980s "Thundercats" series. I just loved watching the original "Thundercats" TV series and when I heard that they were going to do a reboot for it, I was a little hesitant about it. But then, I actually sat down and watched it and I LOVED IT!!! I loved the different take they had on the characters from the original series. Too bad this show got cancelled too soon.
I honestly never seen the original "Hawaii Five-O" series. But I did enjoy this remake of the classic series. I guess it's because I have always been a huge fan of crime dramas and this was a really good crime drama series!
"He-Man" was another animated series that I used to watch a lot when I was little and I had always enjoyed watching that series. So of course, I heard about the reboot coming out and I was hesitant about it. But then I watched it and I loved it! I loved the darker and edgier tone of this series and I like the different takes they had on various characters, especially with Teela and Ran-Man! Unfortunately, this was another show that got cancelled too soon.