Hey! Welcome to Thursday Movie Picks where you get to share your movie picks for each topic presented every Thursday! Based on the theme presented each week, you can pick up to 3 to 5 movies and explain why you picked those movies! This meme is being hosted by
Wandering through the Shelves!
This week's theme is: TMP Television Edition: Prequels!
So not too long ago, we did a topic about movie prequels that we've seen. Now, it's time to talk about some of the TV prequel series that I have seen over the years!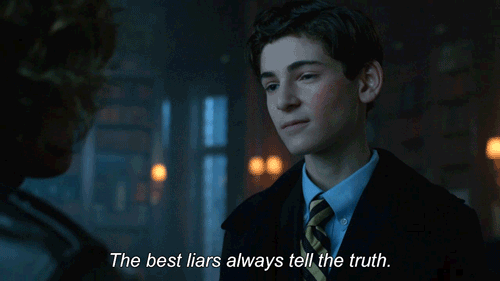 The story behind Detective James Gordon's rise to prominence in Gotham City, in the years before Batman's arrival.
To be honest, I actually stopped watching this show midway through the first season since I was losing interest. But it's a prequel series about James Gordon before he became Commissioner Gordon and before Bruce Wayne became Batman. I think I'll finish this series down the line to see if it has gotten better.
The Muppets, as babies, have adventures with their imaginations inside their nursery.
I remembered watching this show A LOT as a kid and I always enjoyed the crazy adventures that Kermit and the gang went on when they were babies! Basically, this show made the whole "imagination is fun" craze WAY before "Rugrats" did! It's a shame that this show doesn't have an official DVD release yet. I mean, I can understand why that's the case (the show used a lot of footage from movies during the 1980s and copyright policies are a PAIN) but I still want to own this show in my DVD collection someday.
A pre-teen version of Scooby Doo, with a pint-sized version of the title character.
Even though this wasn't my first introduction to Scooby Doo (that would be "Scooby Doo, Where Are You?" of course), I used to watch this show ALL THE TIME when I was little! It's much wackier in tone than the original "Scooby Doo" series and it was quite entertaining to watch the early years of Scooby Doo!