Hey! Welcome to Thursday Movie Picks where you get to share your movie picks for each topic presented every Thursday! Based on the theme presented each week, you can pick up to 3 to 5 movies and explain why you picked those movies! This meme is being hosted by Wandering through the Shelves!
This week's theme is: Oscar Edition: Best Cinematography and Visual Effects!
If there's one thing that I like about movies, it's the cinematography and the visual effects! Not only do I usually love the stories being told in the movies, but I especially love the cinematography and the visual effects of the films and this week's topic, we will be exploring some movies that won Oscars for best cinematography and best visual effects!
Best Cinematography
A meek Hobbit from the Shire and eight companions set out on a journey to destroy the powerful One Ring and save Middle-earth from the Dark Lord Sauron.
I always remembered how beautiful the cinematography in this film was! My favorite shot is probably the shot of the Hobbit getting the ring dropped on his finger!
A paraplegic Marine dispatched to the moon Pandora on a unique mission becomes torn between following his orders and protecting the world he feels is his home.
I remembered how big this movie was when it first came out! Not only was it visually stunning, but it also has some really good cinematography moments!
3. Mank
1930s Hollywood is reevaluated through the eyes of scathing social critic and alcoholic screenwriter Herman J. Mankiewicz as he races to finish the screenplay of Citizen Kane.
Even though this movie had a very slow pace, I was immediately amazed at how beautiful the cinematography in this film was! It made me think that I was in 1930s Hollywood!
Best Visual Effects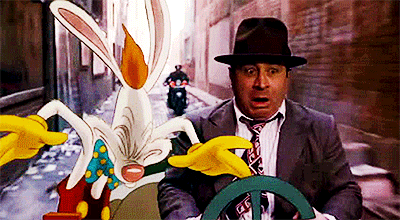 A toon-hating detective is a cartoon rabbit's only hope to prove his innocence when he is accused of murder.
I honestly didn't know that this movie had won an Oscar and it was for "Best Visual Effects!" Honestly, it was well deserved as the visuals in this movie were fantastic! Even though "Mary Poppins" did the animation / live action hybrid much earlier, "Who Framed Roger Rabbit" was the film that really showcase the beauty of the live action / animated hybrid movies!
A pragmatic paleontologist visiting an almost complete theme park is tasked with protecting a couple of kids after a power failure causes the park's cloned dinosaurs to run loose.
Oh man! I remembered when this movie first came out and how everyone fell in love with the designs of the dinosaurs! I have to admit that for a film that was made in 1993, the visual effects still hold up to this very day!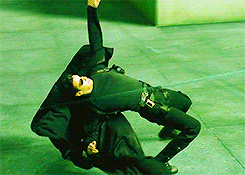 When a beautiful stranger leads computer hacker Neo to a forbidding underworld, he discovers the shocking truth--the life he knows is the elaborate deception of an evil cyber-intelligence.
I didn't even know that the Matrix won any Oscars (another film on this list that I didn't know won any Oscars). Anyway, I think it really deserved this win! The big thing I always remembered about this movie was how stunning the visual effects were, especially whenever Neo is performing these awesome moves whenever he's fighting against a foe!