Hey! Welcome to Thursday Movie Picks where you get to share your movie picks for each topic presented every Thursday! Based on the theme presented each week, you can pick up to 3 to 5 movies and explain why you picked those movies! This meme is being hosted by
Wandering through the Shelves!
This week's theme is: The Mrs. Robinsons!
Now, you are probably wondering what a "Mrs. Robinson" is. The term "Mrs. Robinson" means an older woman having a relationship with a younger man. Now, I don't normally watch movies like this, but here's a list of several "Mrs. Robinsons" movies that I haven't seen yet, but I would like to see.
A disillusioned college graduate finds himself torn between his older lover and her daughter.
This is the movie that started the "Mrs. Robinson" term and I've been hearing nothing but good things about this movie. I'm actually surprised that I never gave much thought to this movie, until this week's "Thursday Movie Picks" was about the "Mrs. Robinson" trope.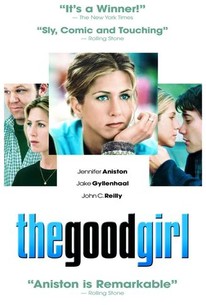 A discount store clerk strikes up an affair with a stock boy who considers himself the incarnation of Holden Caulfield.
I haven't heard of this movie before, but it was mentioned on several lists for this week's "Thursday Movie Picks" and I do like Jennifer Aniston. So, I guess we'll see how this movie turns out for me!
A screenwriter develops a dangerous relationship with a faded film star determined to make a triumphant return.
This is another movie that is highly rated (just check out it's IMDB score) and it's probably the first black and white film that I ever featured in these "Thursday Movie Picks" posts. It would be great to watch a classic film that has a "Mrs. Robinson" type of character!