Hey! Welcome to Thursday Movie Picks where you get to share your movie picks for each topic presented every Thursday! Based on the theme presented each week, you can pick up to 3 to 5 movies and explain why you picked those movies! This meme is being hosted by
Wandering through the Shelves!
This week's theme is: Blockbuster Flops!
There are a lot of movies out there that were Blockbuster Flops. Some deserved them, some didn't deserve them. So, here's a list of some blockbuster flops that I'm familiar with.
Baron Munchausen, the world's greatest traveler, recounts his various adventures with his band of misfits to a group of actors and actresses who are creating a play about his adventures.
I've seen this movie before and I absolutely loved it!!! It's a shame that it was one of the biggest box office bombs in history, but I just loved the crazy fantasy elements and the exciting story that this movie has to offer!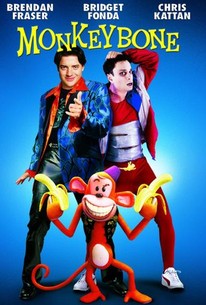 When Stu Miley (Brendan Fraser), a famous cartoonist, ends up being thrown into a coma, he ends up going to a place called Downtown, where he is confronted by his cartoon creation Monkeybone. Monkeybone then ends up leaving Stu in Downtown while he goes up to the world of the living in Stu's body and now Stu must find a way to get back to the world of the living before Monkeybone releases a nightmare gas on the world.
Surprisingly, this movie had made it on my
Weirdness Approved list
just for being so weird! Anyway, I'm not that surprised that this movie was a box office bomb, since the story wasn't that well crafted to begin with. But, it does have some awesome designs!
The turtles are back and this time, they are facing off against a new set of villains who are Krang, Bebop and Rocksteady, along with their long time enemy, the Shredder!
I actually did enjoy this movie, even though there's just too many things going on in this film. I'm not that surprised that this movie bombed, given how controversial the 2014 movie was.