Hey! Welcome to Thursday Movie Picks where you get to share your movie picks for each topic presented every Thursday! Based on the theme presented each week, you can pick up to 3 to 5 movies and explain why you picked those movies! This meme is being hosted by
Wandering through the Shelves!
This week's theme is: Super Long Titles!
I'm surprised that there are so many movies out there that have such LONG TITLES! So, I will be listing some of the longest titles EVER to the movies I have seen so far!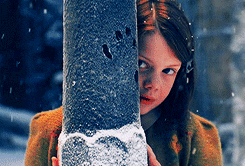 Four kids travel through a wardrobe to the land of Narnia and learn of their destiny to free it with the guidance of a mystical lion.
I loved this movie when it first came out! There were so many awesome scenes of the kids in Narnia and I especially loved the battle sequences towards the end of the movie! Such a wonderful and magical film!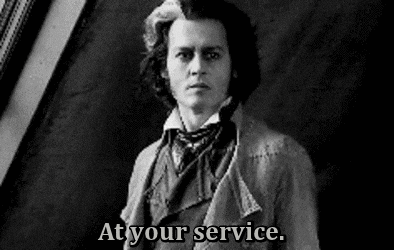 The infamous story of Benjamin Barker, a.k.a Sweeney Tood, who sets up a barber shop in London which is the basis for a sinister partnership with his fellow tenant, Mrs. Lovett.
I remembered watching this movie years ago and I have to say that this is Tim Burton's most VIOLENT film to date! So many BLOODY kills in this movie! It definitely wasn't a movie that I was expecting from Tim Burton, but it was pretty entertaining!
Gandalf and Aragorn lead the World of Men against Sauron's army to draw his gaze from Frodo and Sam as they approach Mount Doom with the One Ring.
I remembered watching this movie years ago and loving it so much! But it's been a while since I last seen this movie (or the whole trilogy), so I don't remember much from this movie. I need to rewatch this trilogy again someday!