Hey! Welcome to Thursday Movie Picks where you get to share your movie picks for each topic presented every Thursday! Based on the theme presented each week, you can pick up to 3 to 5 movies and explain why you picked those movies! This meme is being hosted by
Wandering through the Shelves!
This week's theme is: Adaptations
Wow! This is an awesome theme! I have watched a ton of movies that were adapted from books and I may not include every movie that I've watched that was adapted from a book. But here are some of my favorite movies that were adapted from books!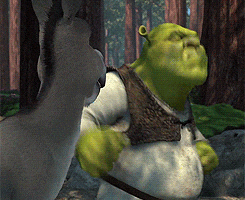 A mean lord exiles fairy tale creatures to the swamp of a grumpy ogre, who must go on a quest and rescue a princess for the lord in order to get his land back.
This movie was based off of a children's book written by William Steig and I actually read that book right after I saw this movie. To be honest, I actually liked the movie way more than the book as the characters were much more developed in the movie and this has remained to be one of my all-time favorite movie franchises!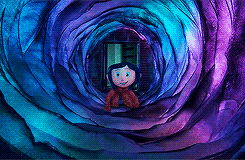 An adventurous 11-year-old girl finds another world that is strangely idealized version of her frustrating home, but it has sinister secrets.
This movie was based off of Neil Gaiman's book, which I read before the movie came out and I really enjoyed the book! I especially enjoyed the movie just as much as it was a very faithful adaptation of Neil Gaiman's book!
An orphan, who lives with his two cruel aunts, befriends anthropomorphic bugs who live inside a giant peach, and they embark on a journey to New York City.
This movie was based off of Roald Dahl's children's book and I remembered reading this book in elementary school. I really enjoyed the book and its whimsical nature. I will admit that I was terrified of this movie when it first came out (because of the shark scene), but years later, I started to really enjoy this movie for its weirdness!