Hey! Welcome to Thursday Movie Picks where you get to share your movie picks for each topic presented every Thursday! Based on the theme presented each week, you can pick up to 3 to 5 movies and explain why you picked those movies! This meme is being hosted by
Wandering through the Shelves!
This week's theme is: Child Actors Venturing Out of Typecasting!
Now, this week's theme was a bit tough for me since I have to think really hard about what actors and actresses were child stars and what roles they took where they broke their typecasting. So, I had stumbled upon a couple of movies where the former child star actors had taken on roles that were very different from what they normally play as!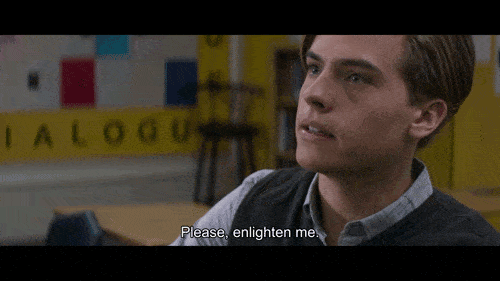 An idealistic, straight-edge teacher is drawn down a horrid rabbit hole by an honors student when he gives him a B+ on a paper.
Remember the Disney Channel series, "The Suite Life of Zack and Cody?" Remember that Dylan Sprouse had played one of the twins in that show? Well, there was a movie called "Dismissed" where he played as an honors student who ends up going on a killing spree when his teacher gave him a decent grade! Yeah! I was actually shocked that Dylan Sprouse was playing as a psycho killer in this film that went against his more comedic role in "Zack and Cody!"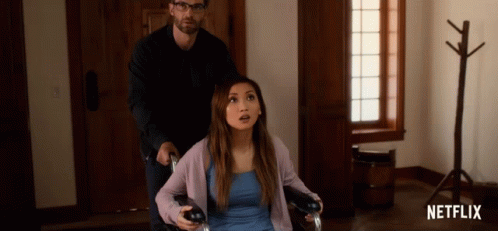 Recuperating from trauma, Jennifer remains in danger as she returns to a life she doesn't remember.
Brenda Song was another actress who came from "The Suite Life of Zack and Cody" (she played London, the ditzy hotel heiress)! So, imagine my shock and surprise when I found out that Brenda Song was playing as an amnesiac victim in this suspense thriller!
A young boy stays with his aunt and uncle and befriends his cousin, a boy of the same age who begins showing increasing signs of violent and pychopathic behavior.
Remember Kevin from the "Home Alone" movies? Well, Macaulay Culkin played an infamous role in "The Good Son" as a psychotic little kid who would murder people! Also, the fact that Macaulay Culkin was still a child when he played this role was pretty shocking!