Hey! Welcome to Thursday Movie Picks where you get to share your movie picks for each topic presented every Thursday! Based on the theme presented each week, you can pick up to 3 to 5 movies and explain why you picked those movies! This meme is being hosted by
Wandering through the Shelves!
This week's theme is: Horror Movie Houses!
HAPPY OCTOBER EVERYBODY! This is a fantastic theme for the start of October! There's been a lot of houses in horror movies that I really liked and I would like to list three houses from horror movies that are my favorites!
1.
The Maitlands' House from "Beetlejuice"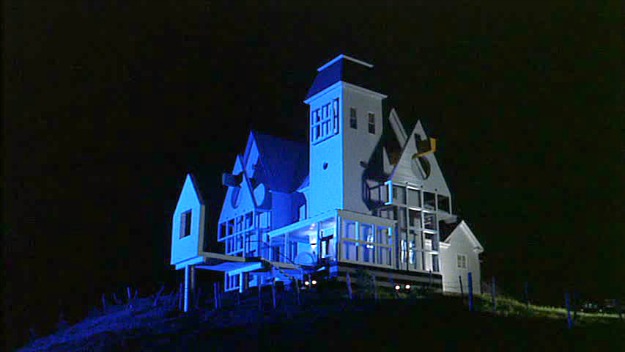 Sure, this isn't how the Maitlands' house looked like when it was first introduced into the movie. But I was impressed by what the Deetzes did with the house and I just loved how bizarre the Maitlands' house looked after they redesigned it!
"Monster House" was an okay movie for me. But the titular monster house was seriously scary to look at and I just loved the fact that this house has teeth and the windows makes its eyes! Certainly makes for a great haunted house!
3.
The House from "The Conjuring"
Now, I haven't seen the Conjuring movies yet, but this house definitely looks so creepy! Especially with the hanging noose that's in the tree nearby!